Enterprise which produces envirnment-friendly product and think of nature and mankind
Manufacturing Process: Air shower system

SHINHAE operates Air-Shower System for Clean Working Room, which protects all/any dusts, pollution entering outdoor and available to manufacture of Zero-Detected Goods in pleasant and safety environment.



Extrusion
Air-Shower System

Cutting process

EXTRUSION
Extruder M/C is a M/C, which extrudes melted raw material through a selection of various dice. Resin or granular raw materials are mixed and melted in the main cylinder. Melted resin is then delived to the dice by means of a screw drive. Adjustment and operation of the extruder dice can allow the production of resin and other raw materials that are sheet film, tube, pipe..etc.
AUTO-COLORCON PRINTING

GRAVURE PRINTING
Gravure is a style of printing, that uses a series of raised and depressed dots to transfer th ink. After the copper roller has had ink applied in remain in the depressed dots, this ink is then transferred to the film. Color and shade depend on dot depth and ink viscosity. Useful for continuous high speed printing applications. This stle used low viscosity solvent inks.
LAMINATING EXTRUDER

Lamination is a film where the film surface is coated, of which coating treatment on film surface, then passed through a heat box for curing, followed by an extrusion coating, cooling at the same time by using lamination m/c.
DRY LAMINATIONG
Dry laminator makes adhesion film which is pasted with glue and dried by passing thourgh drying hood. with almost modern laminating m/c, opp/et/nylon/al-foil/cpp/pe laminated as per user's various needs(film whdth available to 1200mm)are supplied to our clients.
Doing its best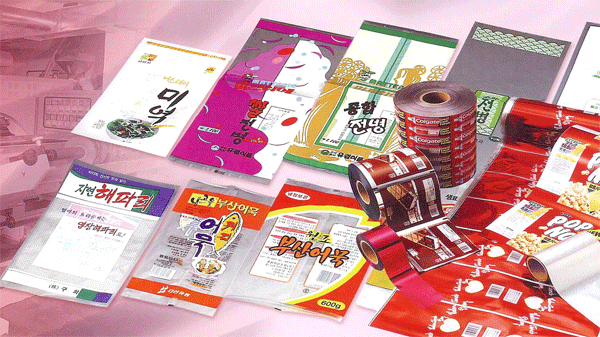 CUTTING/BAG MAKING
As the last process for Bag Manufacturing, Cutting and Sealing is done at same time.
Shape, Specification of Goods which customers wanted are accomplished by this cutting process.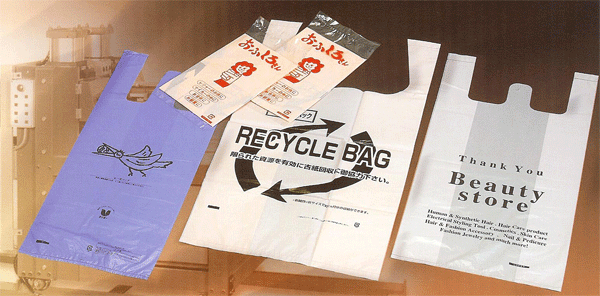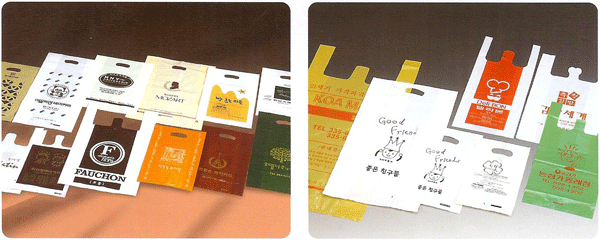 PRODUCTS

Food STUFF PACKAGING AND VARIOUS PACKING FIMS

Roll bag & tissue type bag

Mateials : HDPE / LDPE

Feature : easy to use in kitchen, car and at picnic.

available to keep food stuff fresh in refrigerator and prevent from drying.

usage : when keeping vegetables, fruits fresh and deep-freezing meat, fish in refrigerator, or unfreezing in range

Flexible Film

Materials Laminated : OPP/NY/PE/PET/AL

Feature : Prolonged Storage is Excellence Keep Contents' rich Taste, rich Smell be in nature for long-term, Protect to deteriorate of Contents.

Packaging work is simple: Flexible engough to package as goods' shape, form.

Usage : Food packaging/Soup, and Spice oweder/Tempura powder/Red pepper, coffee/Tea, Confectionery such as Snack, Sweets etc.

Multi-layer films

- PET+LDPE

Materials : PET+LDPE

Feature : Auto-Pacaging available, Clear Printing, Superior Transparent and Healt-sealing and Hygienic

Usage : Sweets, Cand. Cracker, Instant Noodle, Wears, Sundries

- PET+AL+LDPE

material : PET+AL+LDPE

Feature : Superior Proctection of GAS, Low Permeability, Auto-packaging available and keep Contents be in Hi-Quality to protect the Chage of Color, Quality and Smell

Usage : Medial Drug, Sweets, Coffee, Bread etc. Bakery

OPP+LDPE

Feature : Superior of Damp-proofing, Water-proofing, Chemical-proofing, Shock durable, Tension, Heat-sealing

Usage : Instant Noodle, Kinds of Snack

NY+LDPE

Feature : Superior to Mechanical Strength, Cold-proofing, Oil-proofing, Heat-proofing

Usage : Packaging for Frozen Foods, Fruits, Jerked Beef, Jerked Fish, and Industrial Parts

Metallized(Vapor Deposition)Film

Feature : Good Glossy and Superior Protection against GAS, Water with AL Metallized in Hi-Vacuum

Usage : Confectionary, Snack, Flower and various Gifts.
Various Flexible Films packaging for Foodstuff and the others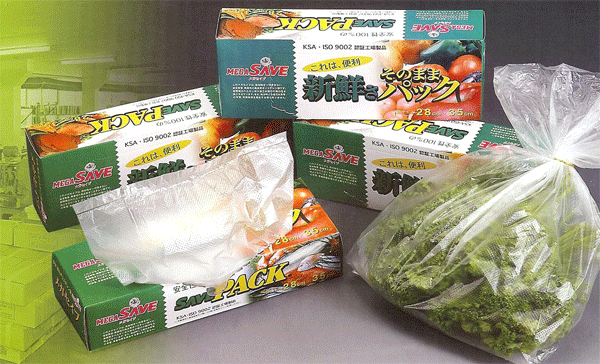 SPECIAL FUNCTIONAL FIMS

UV film

material : LDPE

Features : interception of ultraviolet light

Anti-static film

Material : LDPE / HDPE

Features : restrain to stick dust, powder on film surface<surface characteristic resistance 1012~1013>protec electronic parts, telecommunication parts, which are so sensitive, against electric static, restrain electric static, <surface characteristic resistance 107~108> films having self-adhesxing function using self static.

Bio/light resolution film (CaCO3 film)

Material : LDPE / HDPE

Features : resistant environment pollution by using film's bio/light resolution film made from resin mixed over 30% of CaCO3, which is usefull for soil, harmless for human, natural environment harmony goods reduced the quantity of plastic.

Anti moisture film

Material : OPP

Features : prevention from dewdrops formation or moisture on inside surface film after packaging vegetables, fruits for keeping fresh.

Vapor ability anti-oxidation film

Material : LDPE

Features : as an industrial packaging films invested anti-oxidation, protects steel surface against pollution and stain at same time without any treatment of anti-stain

Industreal release film

Material : LDPE / HDPE

Features : films posted on the surface of glue for protection of adhesion.

Hole punched film

Materials : LDPE / HDPE/ PP

Feature : well ventilated film

Usage : bread, dried fishery,fruit,flower,agricultural porducts.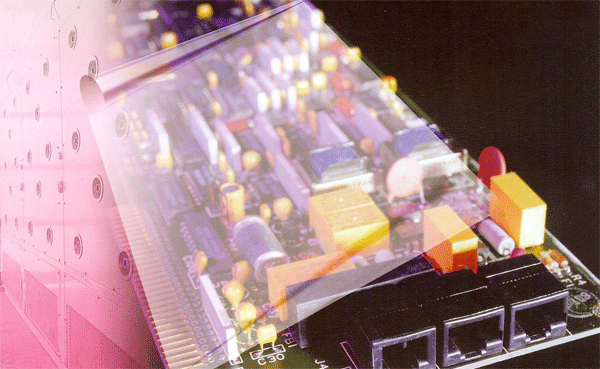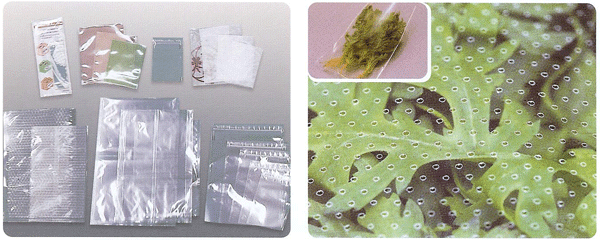 INDUSTRIAL FIMS

Auto-packaging film

Mateial : LDPE / HDPE

Features : films for auto-packaging m/c

Usage : wet towel, book, magazine, newspaper, d.m, sugar, flour, power, chemical, candy,..etc.

Shrink Films

Material : LDPE, PP

to make transportation, Storage and Work control easy, they are used to shrink-package this film at desirable temperature with Hot-air Blower.

Atuto-packageing Available for Cost-down and Keeping Hi-Value of Goods to protect from Dust and Pollution.

Usage : Shrink-Packaging for Can/Bottle box of Beer, Coke, Beverage and Stationary Goods such as Book, Notebook, Album, Magazine, And Industrial Parts.

Stretch Films

Material : LLDPE

Feature : Safety Transportation of the Heavy goods and more simple & cost-down packaging work

Usage : Palette Packaging.

Protection tape film

Material : HDPE

Features : to protect unwanted place, place against spray, painting,..etc.

Usage : when painting and spray

Warning tape film

Material : LLDPE

Features : a singnal tape for safety, warning signal, division signal.

Usage : working field, construction..etc.

Heavy packaging film

Material : LDPE

Features : excellent in durability, softness, strength, sealing, heat-resistance, elasticity.

Usage : industrial parts, textiles, fertilizer packaging.

Various Bags

Material : HDPE, LDPE, LLDPE, PP

Feature : Strong heat-seal for carrying bag, Practical, multipurpose usage availble with strength, sanitary on any/all usage condition.

Usage : Various T-shirt Bag, Plain Bag for Super market, Department store and for Advertisement, Sales Pormotion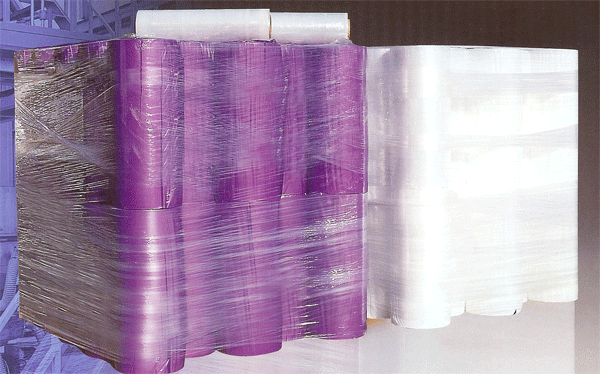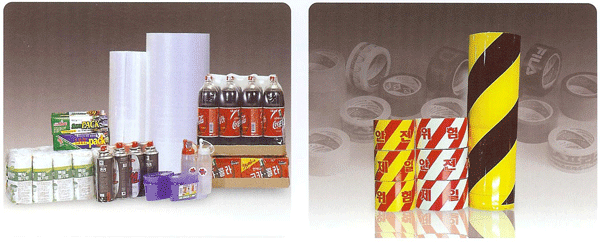 PROTECTION FIMS (Masking Film)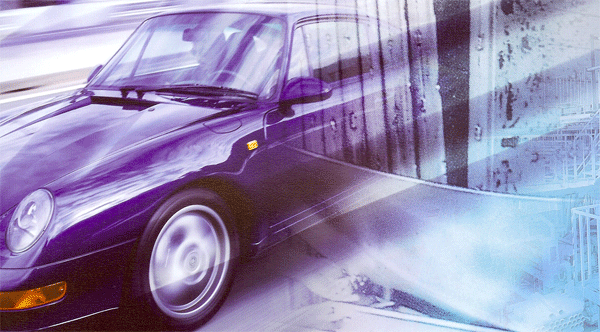 Material : LDPE
Feature : Keeping Hi-value of Goods to protect Surface Damage, Injure.
Usage : Paste on the Surface of Electric home appliances, Steel sheet, Glass sheet,..etc.